DCEDC Portable Stage System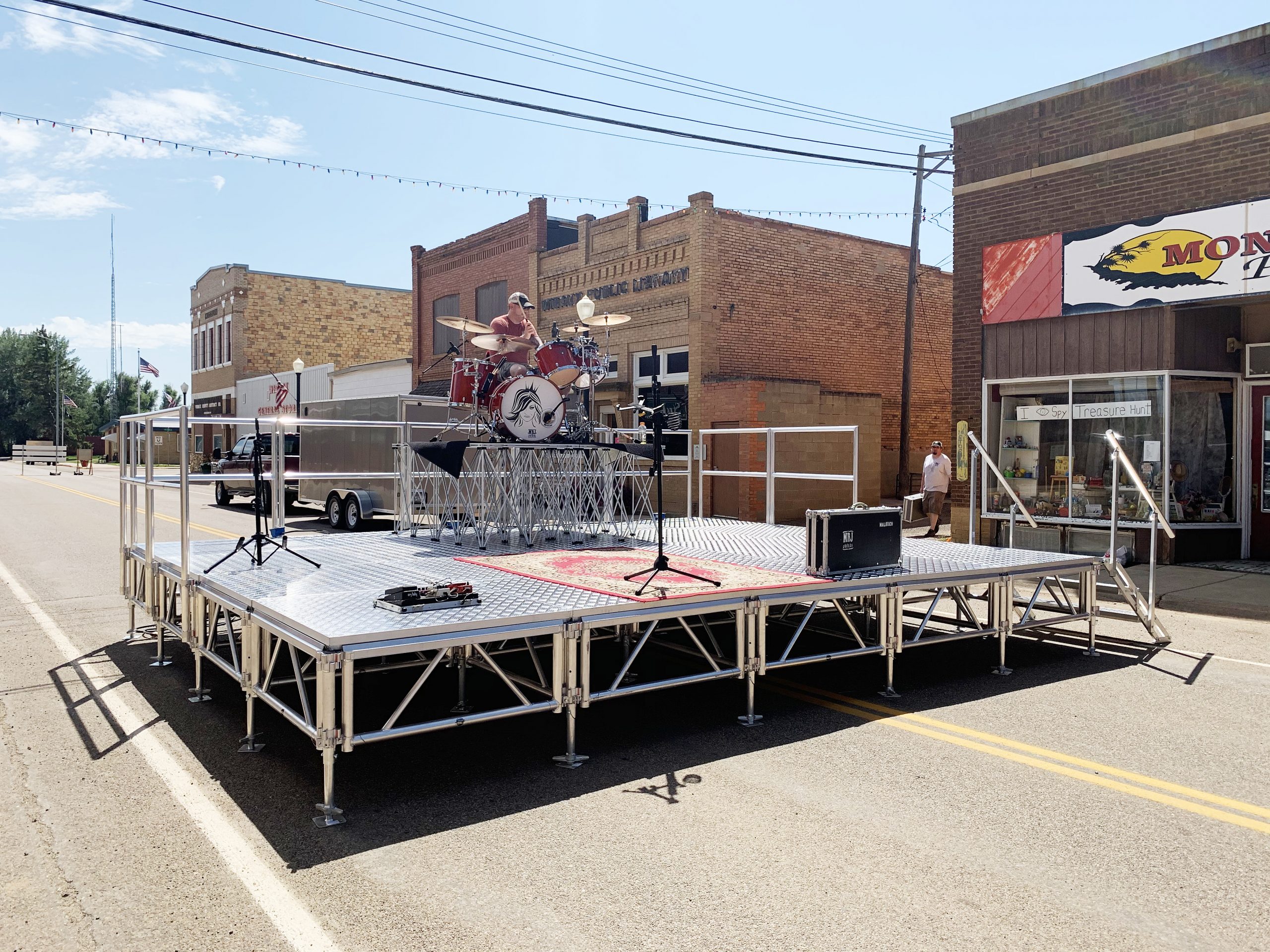 The DCEDC is proud to offer our state-of-the-art, professional-grade portable stage system for lease for events in Dawson County and in other Eastern Montana communities and counties.
Stored in a 16-ft enclosed trailer ready to tow to your location, our all-terrain, weather-proof stage system can help make your event bigger, better and more successful. Contact us today to use our stage at your next event!